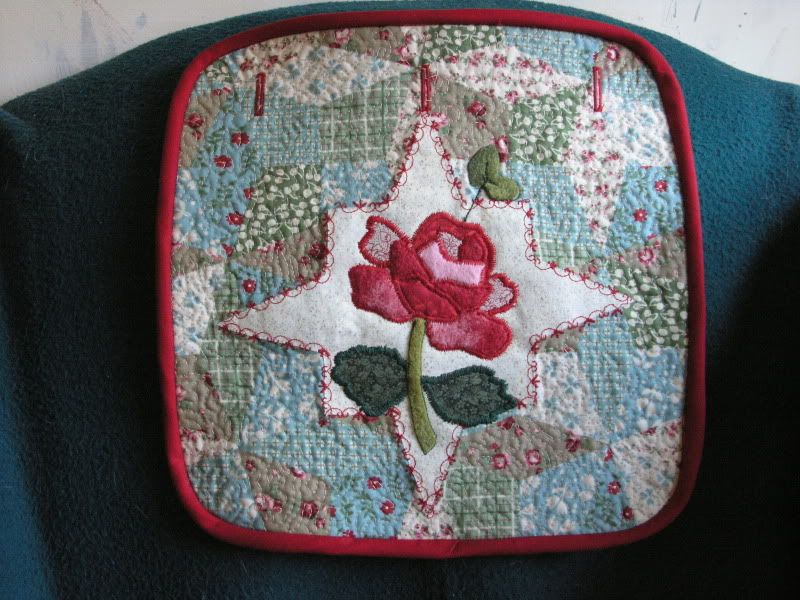 Here is a new flap I made for the "as you like it" purse that I had made for mother. The pattern for the "as you like it" purse can be found at
Creative Thimble
. You can use your own creativity for the flaps. This flap is quilted and is also reversible.
For this flap, I made a zoomed copy of the backing material and turned one of the roses into an applique. I cut the rose apart and used different fabrics for different parts of the rose. I copied the top fabric and used one zoomed panel as a
template for a window on the front of the flap.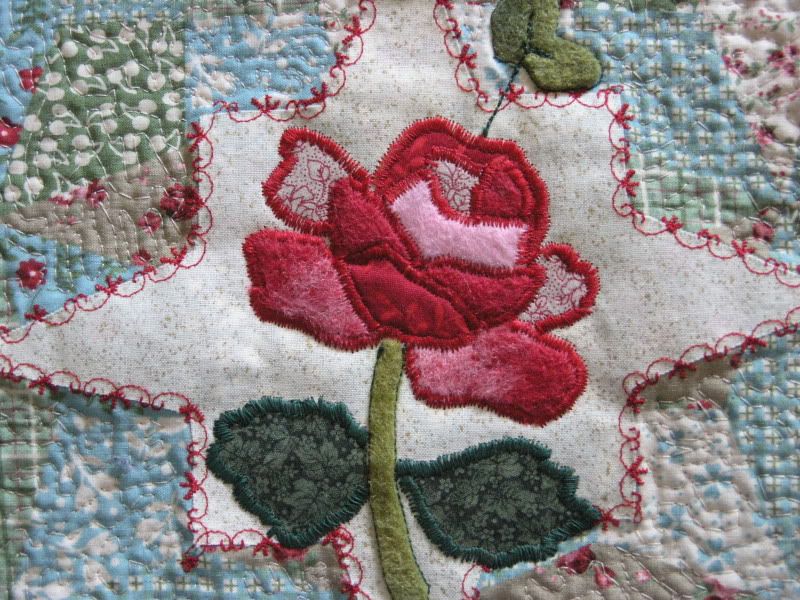 I used fancy stitches around the edge of the window. Using my felting machine, I made my own felt for some of the petals of the rose - red/pink, red, and pink, and the green stem and small leaves. For the other petals I used various fabrics, including the backing fabric. I satin stitched around the rose parts and around the large leaves. I stipple quilted the flap.